About Sanders Roofing & Exteriors
Affiliations & Accreditations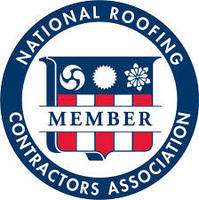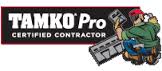 Sanders Roofing & Exteriors, formerly Ace Roofing & Exteriors, is an experienced local roofing company specializing in roof repair and replacement and metal roofing. Organizations like the BBB and Owens Corning have recognized us for our capabilities in the roofing industry and our dedication to exceptional customer service. We like to think of ourselves as a customer oriented company, because we understand the value of our customers and we are driven to achieving 100% customer satisfaction.
As a family owned and operated company, much of our business comes from referrals. If we don't do our job to your satisfaction then you won't recommend us to your family, friends, and neighbors – and everyone loses! We promise quality workmanship and products on every job, and our customers can testify to the high standards we maintain.
About the Owners
Husband and wife team Tracy and Kim Sanders are the owners and operators of Sanders Roofing & Exteriors, overseeing its day-to-day success. Tracy has been involved in the roofing industry for many years. Kim is an RN by trade and worked for the state for many years. Once Tracy opened Sanders Roofing & Exteriors in 2010 and it experienced rapid growth, he needed help, so Kim joined the company full time. Kim specializes in bookkeeping and the administrative tasks that come with running the office, while Tracy focuses more on the production side.
When they're not working, Tracy and Kim enjoy spending time with their three children at home!
Our Mission
Here at Sanders Roofing & Exteriors, our mission is to provide the highest-quality roofing services to the best of our ability. We take great pride in our workmanship, professionalism, and outstanding customer service. We strive to be the roofing company you can rely on year after year!
Giving Back to Our Community
Along with working in the Greater Austin area, we believe that it's important to get involved in the community outside of a work setting. Sanders Roofing & Exteriors donates to the Rouse Band at the local high school, and we also support various baseball teams in the neighborhood. We're always looking for more ways to give back!